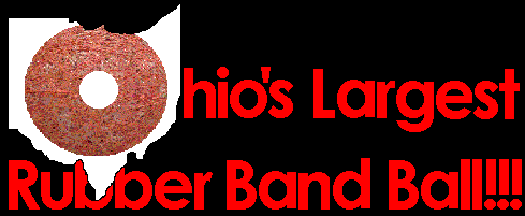 Photo Album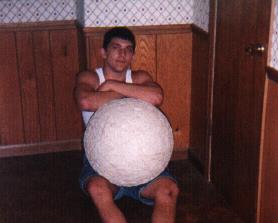 Of Course This Is Me And My Rubber Band Ball! It Weighted 112 Pounds At The Time, Sitting On My Lap! Heres Some Advice! If Your Gonna Put A Big Rubber Band Ball On Your Lap, Wear A Cup!!! I Learned The Hard Way!!!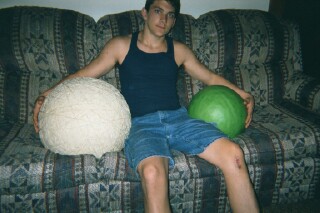 Gotta Chill With My Balls After A Hard Days Of Work On Them!!! Next I Fill My Arms Up With The Women Instead Of The Balls! Dont Worry Girls, You Will All Get Your Chance!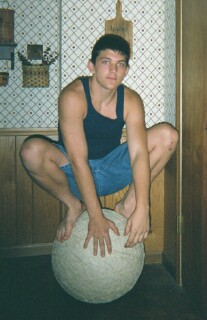 Every Time I Look At This Picture, I Go "How The Hell Did I Do That?" Of Course I'm Just On Top Of My Rubber Band Ball. I Look Like A Freakin Monkey! Why Did I Even Put That Picture Up?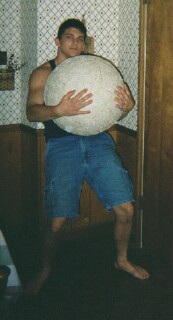 Gotta Work That Muscel! That Explains Why My Shoulders Are Always Sore!!! Heres A Tip When Your Lifting A Heavy Rubber Band Ball That Weights Like A Lot, Wear Some Steel Toed Shoes!!!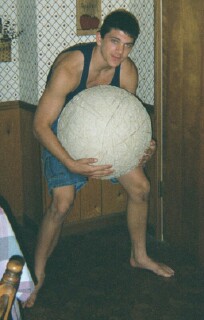 Dont Drop The Ball!!!! Also It Makes The Whole House Shake!!! That Explains Why My Dad Isnt So Happy When Theres A Big Thud! Also Put Up All Your Valubles! Because They Will Break From The Thud!!!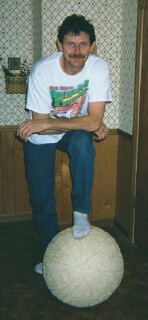 I Had To Make The Old Man Pose For The Picture With The Famous Rubber Band Ball! Oh Yea, Opps He's My Father!!!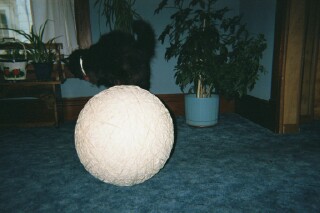 No I Didn't Throw The Cat! It Jumped Off!!!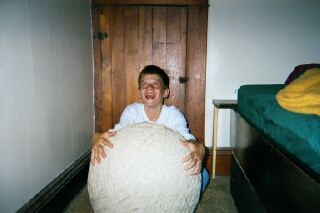 Hey! I Tried To Find Him A Girl, But I Guess He Thought The Mood Was Right With The Rubber Band Ball!!! Well He Dont Have To Worry About Rubbers Now!!! The Whole Ball Is Rubber!!! Quit Humping The Damn Ball Now!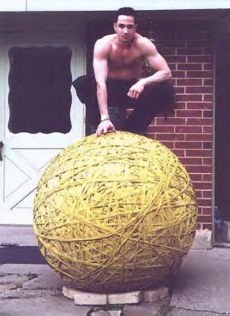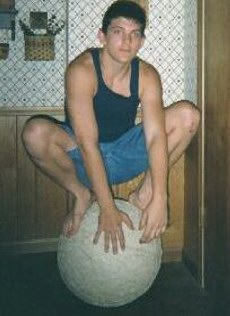 This Is The Comparision Of The World Record Rubber Band Ball Compared To Mine! Still Have A Long Way To Go!!!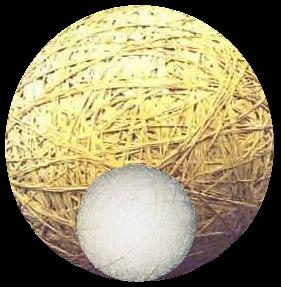 This Is A Better Comparsion Of The World Record Compared To Mine! The World Record Is The Larger Ball Behind Mine!!!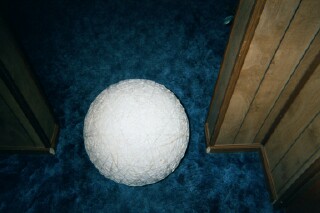 This Is My Rubber Band Ball In The Middle Of The Doorway, Don't Trip Over It!!! Now Get Out Of The Way!

*Thats All Of The Pictures For Now! More Coming Soon!*