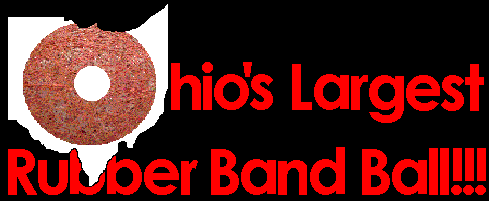 Donate

Everyone Please Donate All You Can To The Rubber Band Ball!!! Make A Sacrifice! Please Send Cash Or Check Please Because Normal Rubber Bands Do Not Fit The Rubber Band Ball! So Send All You Got To The Following Address! I Know You Got Some Money, So Send It To Me!!!

Scott Bartlett

635 Rawson Ave.

Fremont, Ohio

43420

Any Questions Please Email Me!



Heres The List Of The People Who Have Made A Sacrifice To The Great Rubber Band Ball! Thanks For The Contribution!